Awana Children Ministry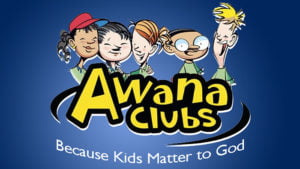 AWANA blends Bible teaching, Scripture memorization and tons of fun. Our church's AWANA ministry impacts kids, families and our entire community!
Because of Covid we are adjusting our normal program. This year our AWANA program for kids 4 years old through the 6th grade will run on Wednesday's from 6:30-7:30 PM. Transportation will not be available, please contact the church office for more information.
To download spring 2021 AWANA schedule and verse list click here.

Teen Impact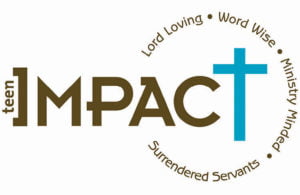 Because of Covid we are adjusting our fall schedule. Teen Impact program will meet at 6:00 PM eery other Sunday night. We have a lesson from the Word of God, small groups, Scripture memorization, games, and snacks. Please check the calendar tab to see which nights we are meeting. If this is your age group, don't miss out on this exciting time of study and fellowship! Transportation will not be available, please contact the church office for more information.
This fall we will be studying the book Amos together. Please see Pastor Mike to get your copy of the study guide.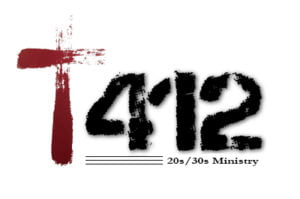 T412 (20's & 30's)
This ministry is designed for young people as they graduate from High School, head into college, work, relationships, and begin families. It is our desire to give practical teaching on how the Bible deals with the issues of life that we face and help support each other as we become more like Christ. This ministry meets weekly for Sunday School and monthly for dinner and a Bible Study.
Adults
There is always something going on, and we love fellowshipping with one another. Here some of the ministry options:
Weekly Small Groups
Sunday School Classes
Ladies Thursday Bi-Weekly Bible Study
Ladies Activities
Secret Sister
Men's prayer meeting & breakfast
Various work and maintenance tasks
Check out the church calendar for more information
Missions
Missions is an important part of Mountain Bible Church. Presently we support 12 missionaries in various places all over the world.
ANDERSON, Dan/Linda-Springfield, IL- Brazil Gospel Fellowship Mission
HUTCHESON, John/Lois-Taylors, SC- Frontline Missions
"ABRAHAM & SARAH"- Tel Aviv, Israel- Life In Messiah Int'l
JOHNSON, David/Connie-Fortaleza, CE Brazil- Brazil Gospel Fellowship Mission
JOHNSON, Wayne/Lorri-Christian Way Missions & EUCON International Ministries, Saipan
KEESEE, Tim/Debbie-Taylors, SC- Frontline Missions
NILES, Steve/Donna-Aix-Les-Bains, France- TEAM
"FAMILY" – SE Asia, Pioneers
PERRY, Mark/Bekah- Chile- GMSA
STROMLUND, Rodney/Ruth-Harrison, AR- American Missionary Fellowship
THOMPSON, Dan/Liz- Chile- GMSA
Project 10:14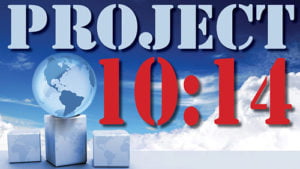 In Matthew 28, Jesus said we should make disciples of all nations "as we are going". Mountain Home Bible Church recognizes that it is every Christ follower's responsibility both to live out the Gospel in their lives and to proclaim the Good News of the Gospel with their mouths. So, whether in daily encounters with others, through intentional outreach activities in our church, in our community, or through mission trips, MHBC encourages every believer to share the Gospel and to make disciples.
The purpose of Project 10:14 is to make 3-4 specific outreach opportunities available to our church family each year.  These opportunities will vary in their objectives and descriptions, but they will intentionally allow our church to engage our community or spread the Gospel in another part of the world.
The name "Project 10:14" is designed around 2 concepts. First is the word project. That is something that is intentionally accomplished. Second is the 10:14. That is taken from Romans 10:14 which says, "How then shall they call on Him in whom they have not believed? And how shall they believe in Him of whom they have not heard? And how shall they hear without a preacher?"  It is our goal to intentionally accomplish Romans 10:14.
Music
Our music program is a great asset to our ministry. At Mountain Home Bible Church we have a traditional music ministry. We are privileged to have a number of people who serve in this area. Those who serve in the music ministry can be involved in:
Choir, Hand Bells, Special Music, Sunday Morning Orchestra and our Christmas Musical.
Sunday School
At MHBC we have Sunday School classes designed for the whole family. Presently we have the following classes:
3 Year olds- 1st Grade
2nd-6th Grade
Teen IMPACT (7th-12th Grade)
T412 (20's & 30's)
Adult Classes (General Study or Discussion Follow-up of the morning message)
It is our goal to use the Sunday School time to help deepen each individual's understanding of the Word of God. We focus our teaching on the Word of God and strive to help show how it applies to our daily lives.